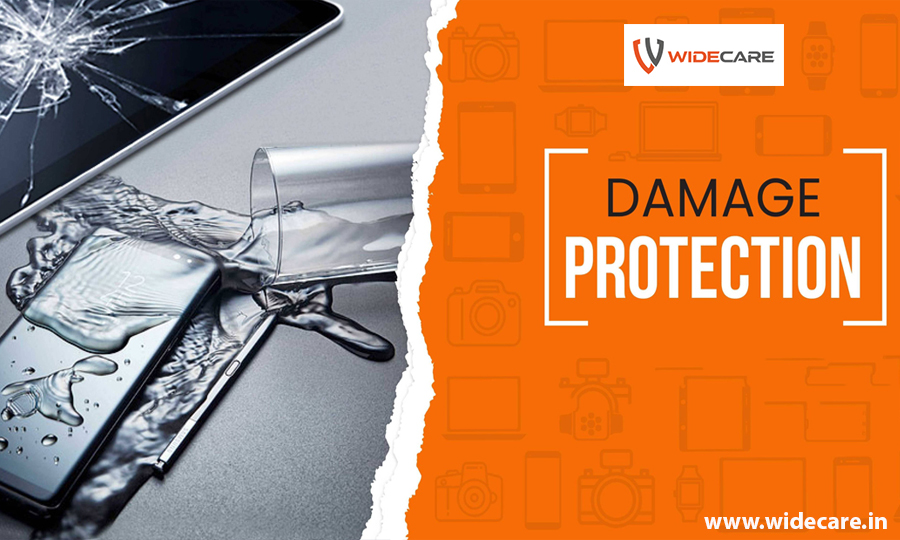 In today's time, smartphones and tablets are our lifelines. But let's face it, accidents happen. That's why we bring you damage protection plans for your devices.
What are Damage Protection Plans?
The damage protection plan is an assurance that covers accidental and liquid damages in a device that is not covered by brands in warranty. This means that if your device is dropped, cracked, or gets submerged in water, the plan will cover the cost of repairs or replacement. This saves you from incurring a significant financial loss that might occur due to unexpected damages.
Why do you need a Damage Protection Plan?
A damage protection plan is an assurance to provide coverage for accidental damage, such as screen cracks, mobile drops, spills, and other mishaps that may occur during the course of normal use. This type of plan can provide security for individuals who rely heavily on their mobile devices for both personal and professional use, as it can help to protect against the costly expenses associated with repairs or replacement.

A damage Protection Plan is not mandatory, surely provides coverage for screen breakage or liquid spills, reduces high repair costs, and ensures high-quality repairs. Customers can claim repair/service facilities during the plan tenure. If the service/repairs fall within the service terms and conditions, the customer gets the repair done without spending an extra penny. If the products are irreparable, the customer is given the choice of likewise replacement or settlement.
Different Damage Protection Plans For Digital Appliances
WideCare offers a variety of damage protection plans for digital appliances such as mobile phones, laptops, and tablets. These plans are designed to provide full coverage for any physical damage that may occur to your device.
Damage Protection Plan for Mobile: A plan offered by WideCare offers a mobile protection plan that covers all leading brands beyond the manufacturer's warranty. The plan includes accidental and liquid damage. with a free pickup and drop facility. 
Damage Protection Plan for Tablet: This plan covers repairs or replacement for any physical damage to a tablet.  
Damage Protection Plan for Laptop: The Laptop Protection Plan offers coverage for accidental and liquid damage.
These plans are flexible and customizable, allowing customers to choose the level of protection that best suits their needs and budget. Additionally, WideCare's plans are designed to provide fast and efficient repair or replacement services, so customers can get back to using their devices as soon as possible.
 Conclusion
If you are looking for affordable mobile phone protection plans, then check out WideCare. WideCare offers damage protection plans for mobile phones that are designed to provide complete coverage at an affordable price. With WideCare, you can rest assured that your device is protected and you can get it repaired or replaced quickly in case of any damage. Furthermore, the company is well-known for its friendly and efficient customer service, which will help you with any questions or issues you might have. Overall, WideCare is an excellent choice for those looking for affordable and comprehensive mobile phone protection.